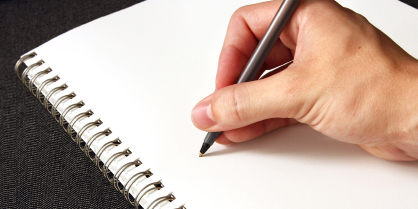 Design Forge follows a four phase process to ensure that your project is brought to a successful completion, on time, and within budget.
Research
Information gathering and analysis is a must before delving into concept development. Client's needs are initially assessed at this stage, such as audience, messaging, format, timeline and budget. In addition to needs assessment, company background, competitors and existing products are also researched.
Exploration
This is the design concept development stage and typically includes brainstorming, thumbnailing, sketching and wireframes (web). Typically two to three concepts are developed out of this stage and presented to the client for review and approval.
Design
Once a design concept is agreed upon between the designer and client, the rough concept is refined and further developed digitally through various design software. Working closely with the client and obtaining their feedback, particularly at this stage, helps ensure that the design solution represents the client. Once the design solution is developed and ready for production, a mock-up of the final piece is created for the client to have final review and approval of.
Implementation
For print design, the designer will work with the print vendor to ensure the final product is accurate, of the highest quality and delivered on time. For web design, the client and designer go through User Acceptance Testing prior to launching a new web site or advertisement, and Post Implementation Verification once it is "live" to ensure completeness.